Art Pass 2 - Stances and Strikes
---
It's been a long while since my last post so I thought it's time to update everyone on my progress with the new and improved premium version of First Cut.
I have been implementing the new animations and re-writing the combat code to be more efficient and more nuanced.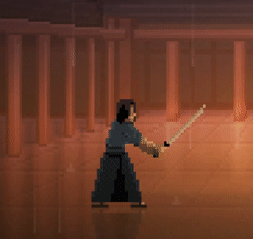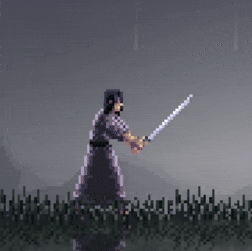 Animation frames have been doubled, at minimum, and the game now uses a more authentic stance system for guarding and striking.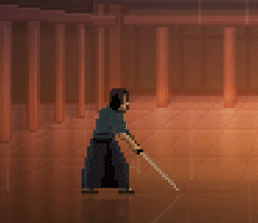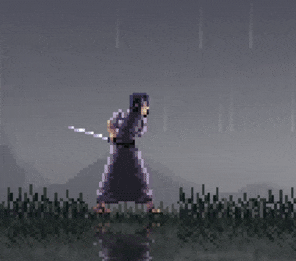 Originally the neutral swing didn't combo and gave the impression of chopping down a tree. I've now put together a combo system in which the sword can be swung from either direction, and subsequent attacks will flow into eachother for extra speed.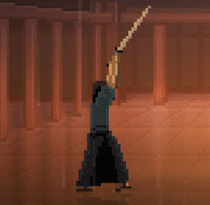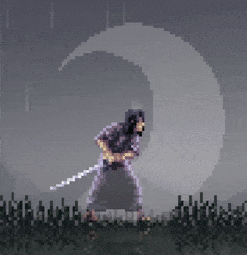 The position of the sword will now affect how quickly the swing will release, naturally incentivizing the player not to spam the same attack repeatedly. For this reason I have disabled the old 'fatigue' system which was previously introduced to punish missing and attack spam.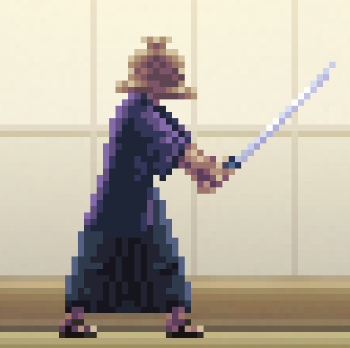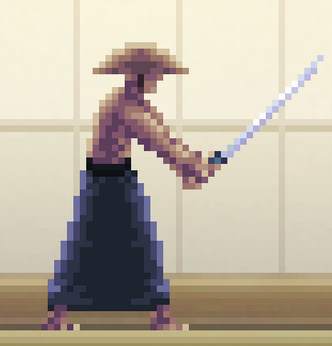 The bulk of the new animations have been completed, although I still need to re-work the original gore system. The character animations are now made up of multiple layers so I'm excited to improve on the dynamics of what was possible before in terms of combining multiple wounds at once.

I have also been hard at work recreating the original customization options, and experimenting with new ones. Expect new hair styles, facial hair, masks and hats, and more variants on the traditional kimono. As glimpsed in the previous update, going semi-naked is also an option now.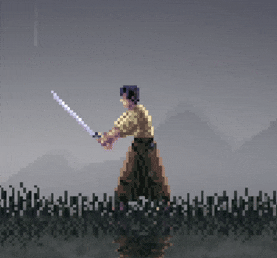 Finally I have been improving on the player stain effect, and experimenting with atmospheric effects like this rain-soaked overlay for outdoors.
Thanks for reading and stay tuned for further updates.