Hello, I'm back with another progress update on the new premium version of First Cut.

Apologies for taking so long as I have been working on a lot of little things at once and the game has been in a messy state with many things half-finished. I've been preparing to launch and so I've been focusing on the business side of things on top of working on the game. I've also been going through the environments, gradually improving the existing ones and adding new ones, some of which can be seen below.

Here's a round-up of new features and improvements, in no particular order: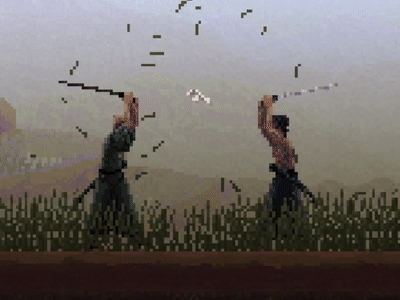 Players can equip a bokken instead of a katana, for 'merciful' blunt attacks and some satisfying wooden thuds. Corpses can also be shoved as they fall.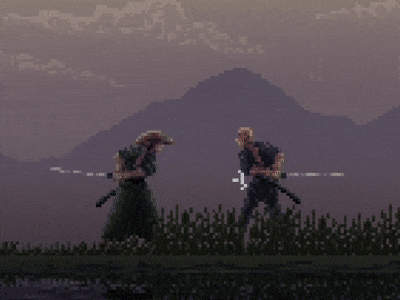 I have implemented scrolling backgrounds and parallax effects for use in challenge mode; so that the player can advance through longer environments populated with enemies. The grass now animates as it sways, and can be cut twice.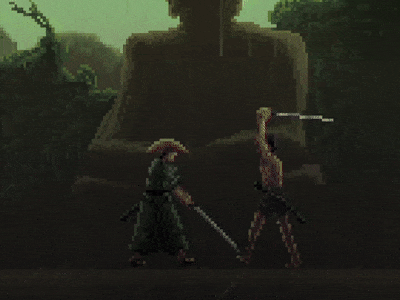 AI vs AI mode can now be selected if you'd like to spectate a computer battle, as seen above.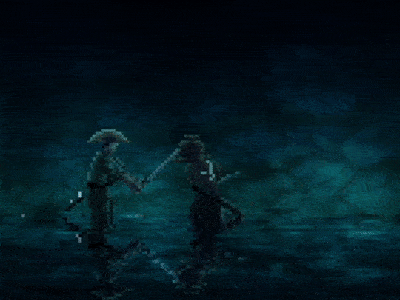 I have been improving the water effect, and added this flooded effect for environments like this cave. Water will splash around and become stained with blood.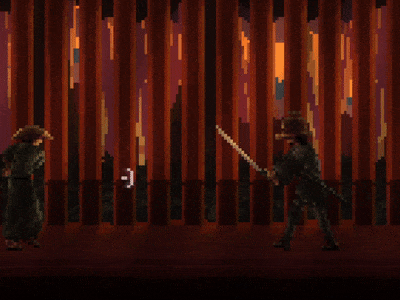 I have been experimenting with colour-tinted lighting effects to further enhance each stage's atmosphere, and in the above clip there is a shadow effect cast on the player by the pillars. Performing a last second block against a charged strike now has a chance to destroy your hat.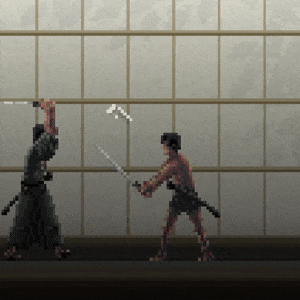 Work on the gore system is still on-going, but characters can now be cut into about six pieces overall with continued strikes.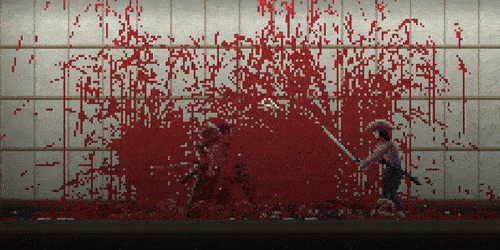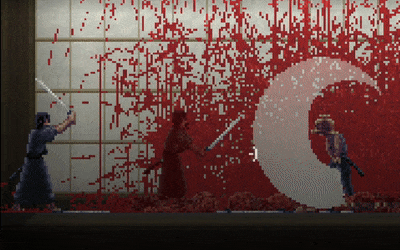 I've been experimenting with multiple enemies at once in survival mode. Right now AI will stand their ground if the player is facing away or fighting a closer enemy, but will strike if the player enters their range. Essentially the extra enemies become stage-hazards that will kill you if you back into them. I'm quite satisfied with this rule as it allows for more challenging battles while still feeling fair, but I'm still playing around with the system.
These battles also necessitate the ability to turn around, which works very well with a mouse but I'm still figuring out the best method of doing so using a controller.
The game also now has a tutorial to guide players through the mechanics step-by-step using a training dummy and a teacher NPC.
I've been getting a lot of requests to make an official Discord for the game, so I'll try to prepare something soon so everyone can stay up-to-date a bit easier. As always thanks for reading and stay tuned for more news.