Art Pass 3: Customisation and Death
---
It's time for another progress update on the new premium version of First Cut, still in the works.
I've been working on remaking the menu, starting with the player customisation screen. The UI visuals are still bare-bones and I'm going to add a proper menu background soon and do another pass to fix overlapping text elements.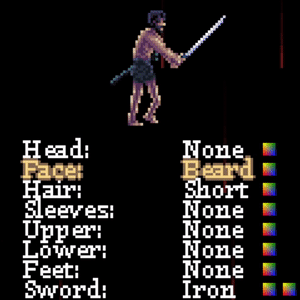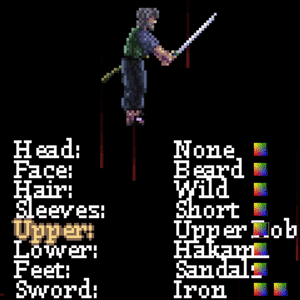 Since the player sprite is now divided into layers there are now more options to build characters with, and each option can be independently coloured.
The results can be rather garish when pushed to the extremes so I'm still tweaking the limits to stay within the bounds of the artstyle and keep the shading balanced.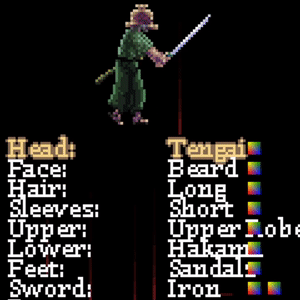 This includes not just clothes, but also the scabbard, shoes, hat, hair and skin.

I'm still working on adding more options to allow for a variety of period-appropriate characters, such as samurai, ronin, bandits, monks, young students, and old masters.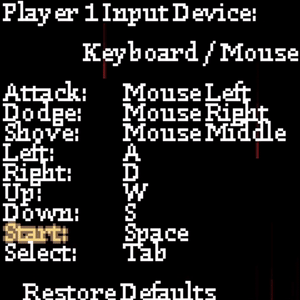 There is now a system for rebinding your own inputs and choosing from control devices. The system supports the original control options and should be customisable to everyone's tastes, and will allow for more comfortable shared-keyboard play for some.